Our studio.
Specialised in communication, we create and share meaningful stories about inspiring projects and brands we believe in.
Based in Lausanne / Switzerland, our portfolio includes a range of national institutions, international companies and independent design studios. We help clients reinforce the brand identity, define a clear strategy and communicate through carefully chosen word and aesthetics.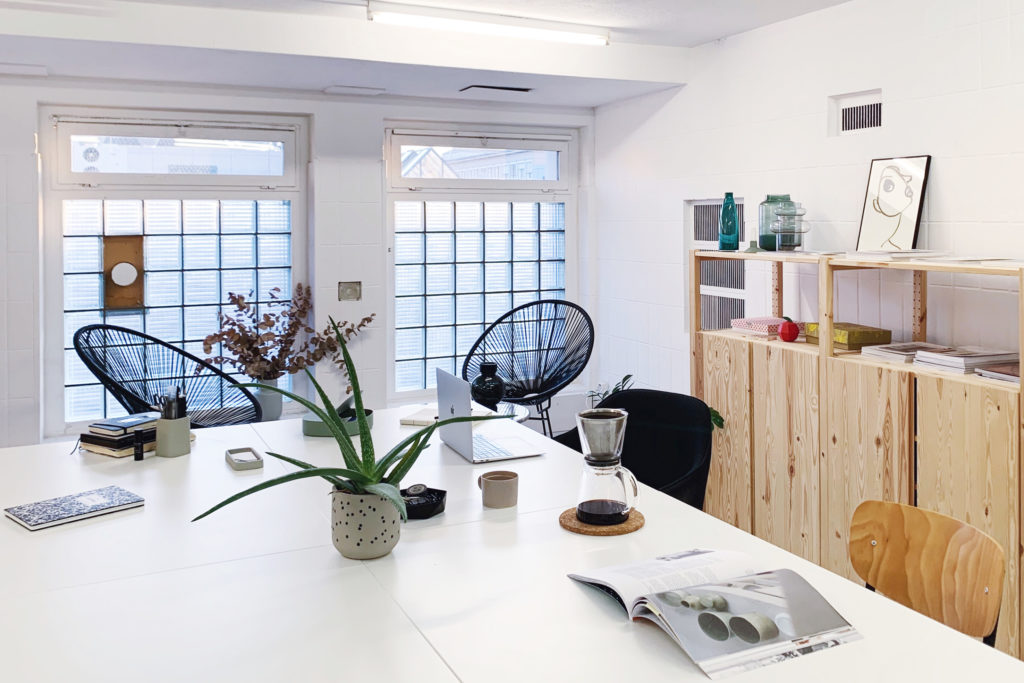 Get in touch.
You would like to work with us, share a project or just say hi. We look forward to hearing from you.
Mail : info@makespaceagency.ch
phone : +41 78 742 44 08
Adress : Make Space, Rue Charles-Vuillermet 4, 1005 Lausanne
Team.
Geraldine Morand
Founder & Communication Strategist
Specialized within the design industry, Geraldine collaborates with brands, companies and institutions since more than 10 years. After living in Stockholm, she moved back to her home country and launched in 2018 Make space agency that offers communication and editorial services for designers, creative businesses and cultural institutions.
With a carefully curated crafts and design selection, Make space journal highlights Swiss contemporary creation and global interior trends.
Board member of the Swiss Design Association  from 2018 to 2022.
Murielle Badet
Communication & PR Specialist
With a lifelong passion for words and images, Murielle is a graphic designer and illustrator with a keen interest in the richness of inner worlds, photography, art, design and writing. Since her return from Berlin, calling her beloved bilingual region of the Jura & Trois-Lacs home again, she has been working as a graphic designer, freelance journalist and communication specialist.
She likes to put words into images and draw with texts in order to create new digital universes.
Contributors.
Liliana Belchior
Editor
Creative director and founder of Taste of Portugal, Liliana shares her passion for slow travel and design. Living in Solothurn / Switzerland and traveling often, specially to her first home country Portugal, she unveils beautifully handmade creation and inspiring destinations.
Read her article: Interview with Francesco Tadini
Tania Grace Knuckey
Editor
Textile designer and multi-media artist, Tania graduated from Design Academy Eindhoven with a Cum Laude BA in Design and from The Royal College of Art London with an MA in mixed media textiles. Her artistic practice is playful with an unapologetic bold use of colour, she seeks to surprise at times, to question conventional notions of form and function.
Read her article: Textile design with a conscious soul
Join us
Editors
For Make space journal, we are looking for freelance editors.
Interested in Swiss design, interior trends and the creative industry, you would like to write stories about it in English. Please send your resume at info@makespaceagency.ch.
We are looking forward to hearing from you.